Your Guide to ShopSense
Like us on Facebook
New to ShopSense? Here's a handy cheat sheet to help you get started monetizing your blog!
To build a widget:


Search for the items you'd like to add to your widget on the ShopSense Search page or click My Faves to use one of your existing lists.


 

In ShopSense Search hover over the item you'd like to add and select Add to Quicklist. (Tip: drag and drop items in your Quicklist to reorder them!)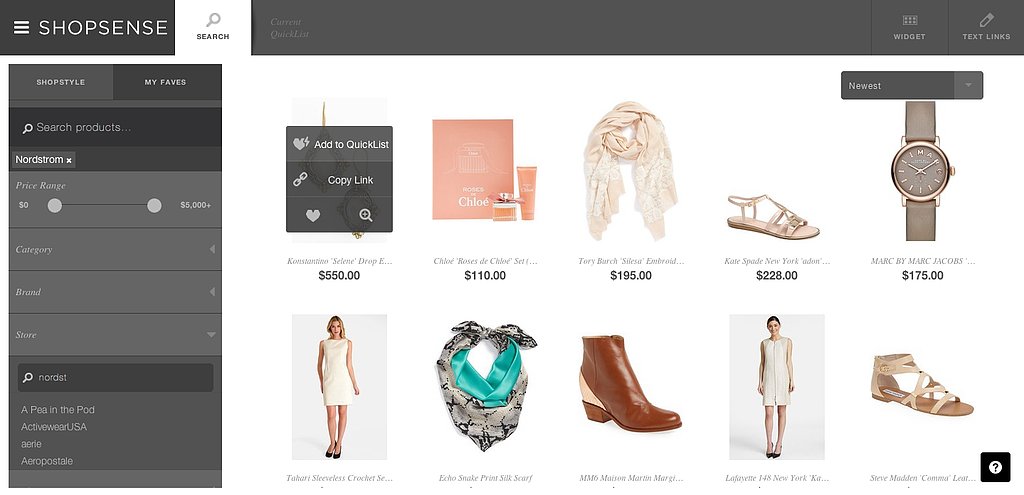 Click the Widget button in the top right corner to customize your widget for your blog post, sidebar, or shop page.
To create a link:

There are two easy ways to grab an affiliate link:
The ShopSense Bookmarklet tool:
First install the Bookmarklet by dragging the button to your browser's toolbar.
Launch the Bookmarklet on any participating retailer's page.
Click the Copy Link button.
Create a link via Search in ShopSense:

Search for the item you'd like a link to on the ShopSense Search page
Place your cursor over the item and select Copy Link
Remember to use ShopSense to monetize your video and Instagram! Check out these blog posts for details:
Our team is here to help you grow your ShopSense earnings, so be sure you check the ShopSense blog for updates!
xo,
The ShopSense team